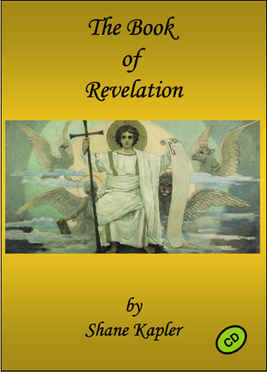 Revelation
, the
Apocalypse
- easily the most misunderstood book of the Bible. Some Christians seem fixated on it, comparing John's visions with events on the evening news. Others avoid it entirely, either out of fear of what it contains, or a frustrating inability to make sense of its strange images. Well, it's time to clear away the confusion and embrace Revelation as the incredible message of encouragement and hope that Jesus intended it to be!
​
Join Shane Kapler for a two and half hour study that will remove the frustration and help you fall in love with this revelation, this "unveiling," of Christ's love for His Church.
In this CD series, learn:
At what point Revelation became a fixed part of the New Testament canon
Five ways it has been interpreted by Christians
The Old Testament Book of Daniel's connection to Revelation
Interpretation of the book's symbolic numbers and images
Revelation's witness to Catholic beliefs and practices such as the intercession of the saints, liturgical worship, and the reality of redemptive suffering
The parallels between the Book of Revelation and Jesus' statements in the Gospels
How closely the Book of Revelation mirrors the 70 A.D. siege of Jerusalem and destruction of the Temple
The identity of the "Beast" and meaning of the number "666" for Revelation's original readers
The fulfillment of Revelation's promises, both in time and eternity
---
Audio CD produced and distributed by
I.H.S. Productions / St. Joseph Radio
All proceeds from the sale of this CD are used to support
their media apostolate.